27 Jan

Is commercial property investment still viable in the time of COVID?

Every business sector has been hit by the pandemic. And of course, this includes commercial property, which has had to adapt to unprecedented changes. But what does it mean for investors?

COVID-19 in the UK is still raging and the country is now dealing with a third lockdown. The stop/start nature of commerce during 2020 and into this year has meant commercial property landlords and investors have had to constantly adapt to changing use.

Millions of people are now working at home and non-essential retail outlets are once again shut. In other words, things have changed for commercial property in structural ways. All of which is affecting investors, owners and landlords. However, commercial property isn't going to disappear as an asset class, and with a flexible attitude and long-term investment view, it's still a good option.
Distributed work models and investment opportunities will endure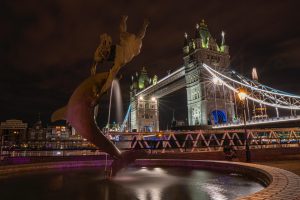 Remote working in one form or another is now here to stay. Some large multinationals have even made the call to shift staff to distributed working patterns completely. While the pandemic is changing everything from the way people work to the way they commute, it's worth keeping in mind that commercial property as a sector has weathered harsh economic storms before.
Structural changes over the last few years have been profoundly altering the sector before the pandemic even hit our shores. In many ways, COVID-19 has merely sped up this already existent rate of change. We've seen a huge increase in online shopping forcing the High Street to change exponentially. Digital transformation was also advanced, meaning people have been shopping, working and living in new ways for a number of years before COVID-19.
So, commercial property investors were already adaptable and aware that the sector is subject to constant change. It's fair to say that the pandemic has given all of these trends a new sense of urgency, and one of the biggest areas of change into the future will be office space.
The importance and necessity of office space will not disappear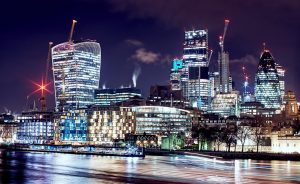 There has been much talk about the office dying out, with people switching to remote working. I think this is extremely unlikely, however. When we emerge from the pandemic, we will see major changes. For example, people will change the way they commute. Many will want to live closer to work, with commercial property projects embracing the idea of being near affordable housing.
But we won't see a complete shift to offices far outside of town and city centres. Urban centres are always going to be important for commerce, trade and business. Rather, it's about incremental changes in response to external events, such as the pandemic.
Clearly, employees are not yet returning to their offices in droves, as the UK faces rising infections and deaths. The latest Government instructions are to work from home if possible, and until enough people are vaccinated it is difficult to see how this will change. But commercial property investors should now be planning for the longer term.
Remote working is technologically possible and has arguably saved the economy from total collapse during the pandemic. However, when the world is safer once again, there is no doubt that there will be a return to the office.
Urbanisation will continue to rise into the future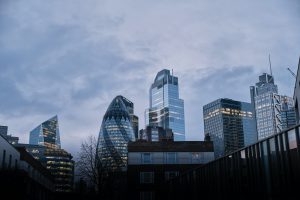 Human beings need face to face interaction, particularly for creative purposes. Young people starting their careers need to be around mentors and managers. We all develop and progress when we learn from others, and that is far more difficult to do through a video screen.
The most likely scenario is a wide-ranging distributed work model across every sector that can make it work. For example, staff will be in the office for a number of days and working remotely for others. This will mean town and city centre office buildings will still have a very real place in the business community.
City centres offer the kind of connectivity and amenities that will always draw people to them. To live, work and thrive. We will see differences with the demands of tenants, however. Creating office buildings that contribute to wellness will be key. Pre-pandemic, crowding lots of people into an office space was accepted. Post-pandemic it will categorically not be.
Tenants will want workable, ethical space where their employees will have plenty of air, light and space. Prime office space will shift towards those in easy reach of transport and amenities, while being affordable and environmentally balanced.
Commercial property investors must be flexible and think long-term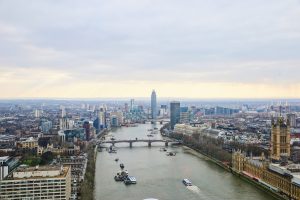 Commercial property investors should turn their attention to space that us sustainable. Energy efficient office space means reduced emissions and cheaper rents for tenants.
Diversification is always key for commercial property investors. It's vital to be ready for anything, and to look long-term. Think about the following if you're considering investing in commercial property.
You may not make the return you want.
Don't look at past performance as an accurate indicator of future success.
Avoid if you are looking for short-term returns.
Accept that there will be significant market volatility and keep your eye on the long term.
Any investment opportunities within emerging markets will be more volatile.
Specialist funds can also be more volatile.
Yields will always fluctuate.
City centres will never be commerce-free spaces. According to the United Nations, around twice as many people will choose to live in cities over urban areas by 2050. It's estimated that by then the UK will be almost 90% urban. And the pandemic won't change this shift.
Pre-COVID making profit from office space depended on getting as many people into office space as possible. This is no longer the case. Instead there will be much more strategic adaptability for commercial property. And investment opportunities will always be there.
The original article was featured in Business Matters Magazine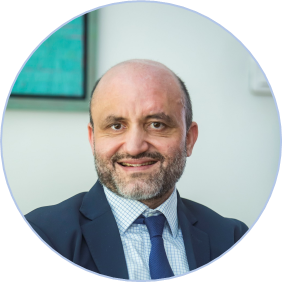 Rouzbeh Pirouz is Co-Founder and Senior Partner at London-based Pelican Partners, a real estate and private equity investment firm. On this website you can find out more about his life, work and experience.