05 Feb

What kind of support is out there for disabled entrepreneurs?

People who have chosen the self-employment route to entrepreneurship comprise 18% of the disabled workforce in the UK. That's 4% more than the self-employed within the non-disabled work community. This means that more disabled people proportionally are applying for business development grants, financial assistance and awards. Before we look at some of these, I've collected some of the latest statistics covering the number of disabled people in the UK.
Number of disabled entrepreneurs are increasing – here's why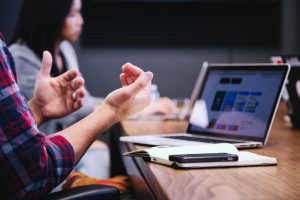 As of June 2020 according to the Office of National Statistics (ONS), the disabled population of the UK stood at 7.7 million people. This equates to 19% of the work-age population. From these numbers, 4.1 million were employed, which is an increase of 97,000 on the 12 months previously.
More than half (53.6%) of disabled people reported being in employment, compared with the non-disabled workforce in employment at 81.7%. The unemployment rate, therefore, for disabled people in June 2020 stood at 6.5%, compared with 3.5% for the rest of the working age population.
The clearest disparity in the prospects of disabled people versus those who aren't disabled can be seen with the figures for economic inactivity. This refers to people who aren't working and can't look for work, and in June 2020 disabled people in this category reached 3.3 million.
The employment rate for disabled people is 28.1% lower than people who don't live with a disability. Many disabled people who want to work find themselves turning towards self-employment. There is also a large number of disabled entrepreneurs determined to forge their own path in a society where there are many obstacles in their way.
Get expert advice before switching to self-employment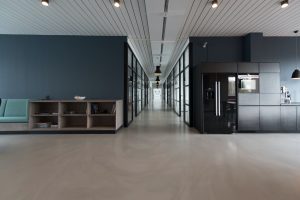 Making the switch to self-employment as a disabled entrepreneur is obviously daunting – as it is for anyone. There are concerns about access to a regular income, how to get funding, negotiating any changes to benefits and attracting investors.
For any disabled entrepreneur just starting out with self-employment, it's always a good step to speak to someone who can help ensure you access any Government initiatives and practical support on offer. There are various benefits available to disabled people while in work, such as:
1. Access to Work – Government initiative that grants assistance to help fund self-employment. The funding can be used on things like special equipment, software and any adaptations needed. Anyone claiming Incapacity Benefit may not be able to claim this too. Find out more here.
2. Disabled Person's Tax Credit.
3. Personal Independence Payment (PIP) remains unaffected by going self- employed.
It's also important to find a network of peers to bounce ideas off and to form a sense of community. Self-employment at home can be isolating, but there are plenty of networks to join, including Disabled Entrepreneurs or the Federation of Small Businesses. These will help you stay on top of changing funding opportunities and provide all kinds of useful support.
Grants, charities and funding support for disabled entrepreneurs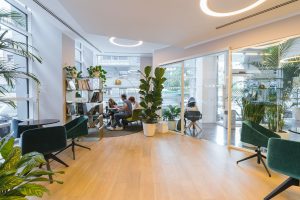 To find local grants and information head for the local authority website for your area. They may offer funding for start-ups or small businesses. Information is laid out differently on every local council website, which can make it tricky to find the information you need. Search the following terms to find the information you need:
Start-up grants.
Business grants.
Start-up funds.
Innovation funds and grants.
Investment funds and grants.
Grants or support for new businesses.
Business support.
Aside from local authorities, there are loads of organisations, charities and networks that can help people with disabilties launch their business. Below are a few of the options you can try, depending on your individual needs and the focus of your start-up as an entrepreneur.
1. Blind Business Association Charitable Trust (BBACT)
Offering support for blind or partially sighted entrepreneurs, the BBACT is for people who are just starting out or are someway down the road with their business. As well as seminars, conferences, mentoring and advice, the BBACT also has a small grants fund for business start-ups and ongoing development.
2. Government business support
Head to the Business and Self Employment section of the Government's website. There is a lot of information with links to local support, helplines, advice and funding.
3. Your local Growth Hub
There are 38 Growth Hubs across the UK, all of which offer sources of finance, advice and information.
4. Regional business support helplines
Regional support does differ, so depending on your location, contact the following helplines:
England: Business Support Helpline: 0300 456 3565
Wales: Business Wales Helpline: 0300 060 3000
Scotland: Business Gateway: 0300 013 4753
Invest Northern Ireland: 0800 181 4422
5. Innovate UK
Innovate UK is a Government public body grant offering a search facility for funding advice for UK businesses.
6. Disabled Entrepreneurs
This UK-based organisation is for disabled entrepreneurs and is actually run by disabled entrepreneurs. You can get loads of advice, information and benefits and it supports anyone with a disability who wants to become an entrepreneur.
7. Fredericks Foundation
This charity is open to sole traders, limited companies and partnerships and aims to help disadvantaged people either launch or expand their business. The Foundation operates in the South of England and offers loans for start-ups up to a max of £10,000 and up to £20,000 for ongoing support.
8. Mentors Me
Mentors Me is specifically for people who are looking for business mentoring.
9. New Enterprise Allowance
The NEA helps people start their own business or develop an existing business if they are self-employed. If you're over 18 and fulfil the following criteria, then you can apply:
If you or your partner receives Employment and Support Allowance, Jobseeker's Allowance or Universal Credit.
If you or your partner receives income support as a lone parent, sick or disabled.
It's run by Job Centre Plus and is dependent on providing a business plan. If accepted you receive a weekly allowance, or you can apply for a loan specifically for start-up costs.

10. Start-Up Donut
This resource website offers all kinds of support for new entrepreneurs, including information on tax, national insurance, funding and much more.
11. Stelios Awards for Disabled Entrepreneurs
The Stelios Award is for disabled entrepreneurs in the UK. Backed by founder of EasyJet Sir Stelios, it's run and maintained the Leonard Cheshire Disability charity. It offers cash prizes worth a total of £70,000, with the winner receiving £30,000.
This isn't an exhaustive list but gives you a good idea of some of the main sources of funding and support for disabled entrepreneurs.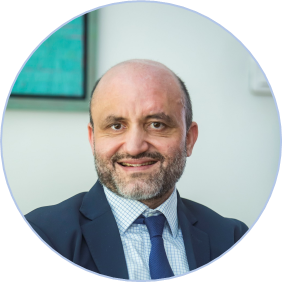 Rouzbeh Pirouz is Co-Founder and Senior Partner at London-based Pelican Partners, a real estate and private equity investment firm. On this website you can find out more about his life, work and experience.