31 Mar

Why disabled people need more rights to work from home

There's no doubt in my mind that it's time employers loosened their restrictive attitudes towards their disabled workers.

COVID-19 has been disastrous in many ways, but by forcing the corporate world into an unprecedented experiment regarding working from home, it's proved a number of things. Most pertinently, it has proved that employers can still thrive with a remote workforce. So, why are disabled people concerned about what happens when lockdown ends?
Why disabled people should retain the right to work from home after COVID-19
UNISON is calling on the UK Government to give disabled workers the legal right to work from home if it's better for them. Furthermore, the union is demanding the Government ensures employers instigate these rights.
As I write, Government information tells us that all lockdown measures and legal limitations will be lifted from 21 June 2021. From the on, logic follows that employers will be free to demand their staff go back to the office. Even disabled people or people with underlying health conditions that make them feel vulnerable to the virus.
The vaccination programme has stalled with no new first jabs to be booked outside of the nine priority categories. This essentially means that people under 50 will have to wait much longer to get their vaccinations. As this impacts many people with either hidden disabilties or compromised immune systems due to myriad chronic conditions not covered by the Government's nine categories, this a very stressful time for some disabled people.
Disabled employees say they are more productive working from home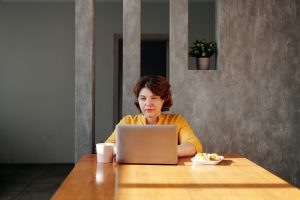 UNISON surveyed more than 4,500 disabled employees working from home in August 2020. They found that the majority of disabled people working from home due to the pandemic report feeling more in control of their condition, more productive and overall less likely to take time off sick.
Pre-pandemic, the law states that disabled workers have the right to "reasonable adjustments" by their employer to help them do their job comfortably. And while disabled people feel this should mean making every reasonable attempt to mitigate things that hold disabled workers back, many employers disagree. UNISON has found that most employers do not consider remote working a 'reasonable adjustment' under any circumstances.
As we have now seen that most corporate businesses can continue with remote working in place, it begs the question why this cannot continue for disabled people after the pandemic.
We can reasonably construe that at least some people living with disabilties are more vulnerable to severe repercussions from COVID-19. Millions of people who are considered critically vulnerable have been shielding on Government advice since March 2020. However, at the end of March 2021 shielding officially ends, which means any benefits associated with it also end. This means that people who still feel vulnerable due to disability may be forced back to the office.
Even though disabled people will still be more at risk therefore, they may well be concerned at the prospect of having to go back to the office. A simple solution would be for any clinically vulnerable disabled people retain the legal right to work from home.
Remote working boosts wellbeing for many disabled employees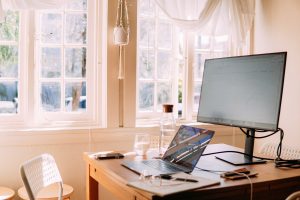 Stats from the UNISON survey of around 4,500 disabled workers in the UK show that more than half are working from home during lockdown. Pre-pandemic figures show that just 5% of disabled workers were working from home with the support of their employer.
However, the same survey shows that almost three-quarters of disabled workers are more productive when working from home. This is for a mixture of reasons, including feeling more in control of their condition. Just over half say they want to continue working from home when lockdown restrictions lift. However, 37% of those that want to continue working from home don't think their employer will allow them to.
Frustration levels are high among the disabled workforce regarding the general attitude from employers. There is now so much evidence to show that working from home benefits the workforce and adds to the bottom line – so why is there still resistance? Giving disabled workers the right to work from home indefinitely won't just help them (although one could argue this is reason enough) but will also boost employer income and cut down on absence.
Having the freedom and privacy to manage their condition allows many disabled people to complete more work, suffer less stress and take less time off.
Flexibility and ability to manage conditions are some of the benefits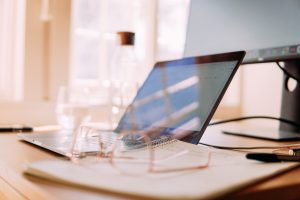 Disabled workers give a number of reasons to explain why they perform better when working from home. These include the ability to work more flexibly. The fact that they can take breaks when health reasons dictate, and they have private access to toilet facilities can massively improve their general wellbeing. These kinds of issues are usually confined to disabled employees and are perhaps poorly understood by employers for the most part.
Other reasons given by disabled people include the lack of commute. Travelling into the office on a daily basis for people with physical disabilities can deplete energy and lead to mental distress. Simply cutting this out therefore gives people more energy and creativity, leading to higher levels of productivity.
However, some disabled people also cite the lack of employer support when they're working from home as a problem. For example, some employers are failing to ensure that disabled employees have the best tools for the job, such as adaptable keyboards and speech-to-text software.
The pandemic has proven the following about mass working from home:
It's possible for millions of people across many industry sectors to work from home.
Working from home increases productivity levels from disabled employees in particular.
Traditional sectors that usually push back against remote working have found that it can work.
There are no longer any reasonable excuses for employers to not allow disabled employees to work from home on request.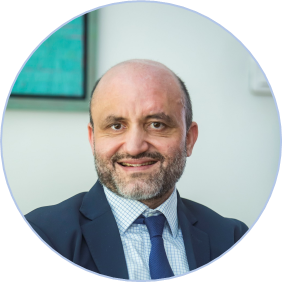 Rouzbeh Pirouz is Co-Founder and Senior Partner at London-based Pelican Partners, a real estate and private equity investment firm. On this website you can find out more about his life, work and experience.