20 Jul

Why disabled workers should retain the benefits of remote and flexible working

COVID-19 has disrupted life for everyone in some way. Whether it's affected our job, mental or physical health, whether we've lost someone or struggled with isolation, there are not many left untouched. But the months of lockdown brought an unexpected benefit for some disabled workers. Suddenly they had access to the kind of flexible, remote working that they have wanted for years. Flexible hours, understanding bosses, remote meetings and much more have opened up the world to disabled people in unprecedented ways.

There has also been more of a sense of equality – after all, everyone was working remotely or flexibly. We were all in it together. And at the height of lockdown there was speculation as to whether this would become the new normal. However, many disabled people are now anxious that these measures were temporary after all.
Lockdown proved it's possible to make adjustments for disabled workers
Disabled people who have been asking for the kind of accommodation so easily given by employers to everyone during lockdown, can see the window of opportunity for true change closing in front of them.
As the world opens up and people get vaccinated there is a collective demand by many employers for people to go back to the way it was before we'd ever heard of COVID-19.
The UK Government lifted restrictions for England on 19 July 2021, with an official announcement that people are no longer required to work from home. The Prime Minister said this would encompass a 'gradual return to work'.
Encouragingly, there has been some pushback from some bodies, including the Chartered Institute for Personnel and Development (CIPD). The CIPD says that workers now want flexibility as standard and that just because restrictions have ended, this shouldn't "signal a mass return to workplaces."
Employers must stay flexible and offer remote working
Disabled people around the world are in the same position. Those that thought or hoped there would be a long-term move towards flexible working are now feeling the pressure to get back to the office – or lose their job.
In normal times, disabled people often find that their simpler requests to employers for relatively simple adjustments are either ignored or refused. Now that this may happen again, millions of disabled people will have to find a way to deal with the commute and head to the office regardless of the personal cost. Others, such as those with chronic illnesses, may find that without the ability to work remotely, they have to give up their job completely.
We saw just how quickly employers could completely change 100% of working practices if they have to. Practically overnight, millions of people were given the infrastructure to swap from the office to remote working with hardly any interruption in service or quality.
So, it can be done – if employers want to do it. Allowing disabled people to retain the benefits of flexible hours and remote working would allow all workers to continue giving value to the company and developing their own career.
We must remember that disabled people have been asking for things like online meetings and travel-free days for years, mostly without success. The answer for employers and employees alike must be in giving choice, flexibility and different work patterns to different people.
Closing the disability employment gap should be a priority
In the EU, 74.8% of non-disabled people have a job compared with just over half (50.8%) of disabled people. This employment gap has been there for a long time and to change it for the future will take decisive action from employers. The pandemic has presented the ideal opportunity to do just that.
Governments must now incentivise small and medium sized businesses as well as large corporates to hire more disabled employees and work with them in a flexible way.
As we make our way out of the pandemic, we stand at a transitional moment regarding the rights of disabled employees. Planning for recovery must include all disabled people, whether it's for work or leisure. Having experienced more than a year of living with online gigs, meetings, work, healthcare and much more, why should disabled people go back to how it was before?
Disabled workers must fight for their rights in a post pandemic world
In the UK the disability employment gap in the UK is huge. In fact, it's even bigger than in the EU. In 2020,82% of those without a disability were in work while 53.7% of disabled people had jobs. This must change.
Employers that can step outside of the traditional frame of work and retain flexible working for disabled employers will be changing the future for everyone. I hope that many go for this option.
While the majority are keen to get back to 'normal', we have to remember that for many disabled people that constitutes deliberate backward steps. The pre-pandemic normal for disabled people was nowhere near good enough and generally meant exclusion, a lack of accessibility and a lack of recognition.
Disabled employees concerned over whether their employer will remove their flexible working benefits should consult their union – or join one if they haven't already. Disabled people have been told for decades that adjustments at work are either too expensive or not warranted. This is not true, and the whole world has now seen that it is not true.
If these enormous changes could be made for the whole population in a time of emergency, why can they not stay in place for disabled people now?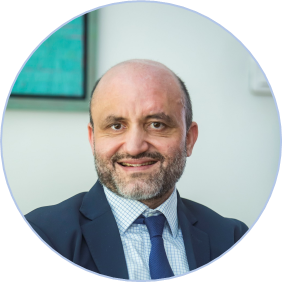 Rouzbeh Pirouz is Co-Founder and Senior Partner at London-based Pelican Partners, a real estate and private equity investment firm. On this website you can find out more about his life, work and experience.