26 Feb

COVID-19 is fundamentally changing the way people are investing in commercial property

A year into the pandemic, one of the biggest changes we have seen is from companies realising the value of a flexible workspace. Back in 2019, more than half of companies in the UK simply had no remote workplace policy. They saw no need to create one as the office traditionally formed the workspace. The pandemic arrived and abruptly forced a rethink for companies and those investing in commercial property.
Investing in commercial property will reflect changing needs of sectors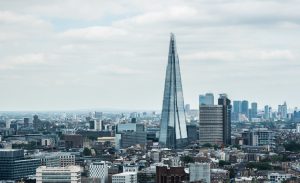 According to recent statistics from Gartner, 98% of employees would like the option to work remotely. And that's not just during lockdown. Employees are demanding a flexible workspace and options to work from home for the rest of their career. At the same time, around 82% of business leaders plan to implement some form of permanent distributed work strategy even when the pandemic is under control.
So, the great working from home experiment imposed on us by COVID-19 looks set to permanently change office life. This will have a knock-on effect for commercial property investors, who must leave behind traditional ideas of long-term gains from big, permanent office buildings. In Q3 2020, global commercial property investment plummeted by 48%, according to
And while this year is off to a difficult start due to a third UK lockdown just after Christmas combined with the emerging impact of Brexit, it's still a good time for commercial property investors to realign their strategies.
Commercial property is bouncing back and expected to grow this year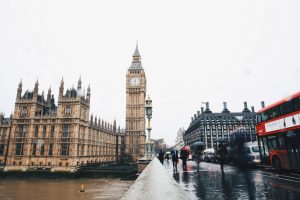 The market is transformed by COVID-19, and now that we know for sure that it's not just a temporary thing, investors must face a whole new beginning. According to the Real Estate Market Outlook Report for 2021 from CBRE, the UK employee, employer, homeowner, consumer or renter "will never return to pre-pandemic habits… not in 2021 and not ever."
Our society as undergone profound and unprecedented levels of change. We are living in a way that would have been unthinkable just 12 months ago. And with the future of the virus still uncertain due to the emergence of new strains around the world, it is highly unlikely that we'll go back to the way we were living, working, investing and buying before COVID-19.
While there was a significant and sharp fall in commercial property investment last year, that was to be expected due to lockdowns. But now that the corporate world is regrouping and looking ahead to long-term flexible working patterns, it's possible to plan strategic investments. The UK's economy is expected to recover by around mid- 2023 with a steady growth of 6% by the end of this year.
The commercial property sector in London will gain strength as confidence begins to return and the capital's trustworthy status as a centre of commerce returns. Following vaccine developments towards the end of 2020, there were already signs of recovery for the retail and office sectors.
The worst could be over for commercial office space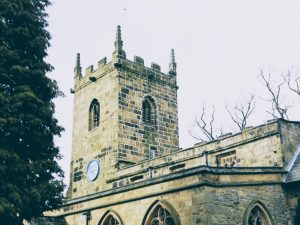 It's very likely that the worst is probably over for the commercial office market. We can expect take up of new office space to remain lower than pre-pandemic levels, with the possible exception of specific sectors such as life sciences and research.
The demand for new commercial office space will depend greatly on how quickly and well employment recovers. At present, growth in this area is expected to remain slow at around 1.4%. There is more scope for change and investment in local areas as regional employment is expected to recover faster than central London.
Other factors playing into the recovery of commercial office space is flexible working. More than half of corporate organisations will adopt a long-term form of hybrid work patterns. However, the fact that there will be less office demand for traditional space, this could be offset by repurposing the space for collaboration and networking.
While the corporate world now accepts that working from home is possible thanks to the sophistication of technology available, social interaction is still extremely important. And this is why a total move to working from home won't be the end result. More likely is a form of flexible working that will still utilise office space but in a different way.
We don't yet know the net result of COVID-19's impact on commercial office space, but it does seem certain that the sector will be fundamentally different. There is still optimism for the commercial sector in London in particular. Diversity is obviously the watchword for any new development or redevelopment.
Construction and warehousing sectors are on a positive trajectory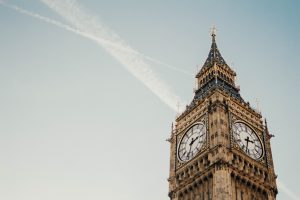 Construction activity reached 54.6 on the Construction Total Activity scale by December 2020. This is much more promising than the record low score of 8.2 back in April 2020 at the start of the first lockdown. The year ahead also looks promising for construction. There is a strong underlying demand leading to interest from foreign investments, boosted by the avoidance of a no-deal Brexit just before Christmas.
Retail will move towards a preference for much shorter leases and more flexibility for tenants. Non-essential shops have been extremely hard hit by the pandemic, and more flexibility will be essential to ensure a recovery. Excess space and falling values should mean there are more short to medium term opportunities for retail assets. These include mixed use schemes, pop-up shops and co-working spaces. Landlords will become more flexible and versatile so that they can accommodate the needs of the tenants.
The logistics and warehouse sector is already booming thanks to the enormous increase in online shopping. This side effect of the pandemic will be permanent, and the warehouse will take a dominant spot in the national retail infrastructure. Rents are rising due to the lack of supply, particularly for spaces near to cities and 'last mile' delivery hubs.
While the final impact of COVID-19 on commercial property investment is yet to be known, we can clearly see the need for flexibility, a new approach and strategic changes to investment strategies.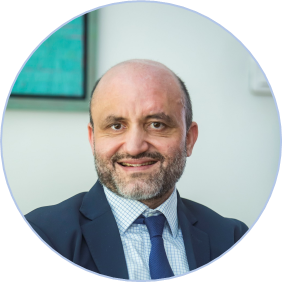 Rouzbeh Pirouz is Co-Founder and Senior Partner at London-based Pelican Partners, a real estate and private equity investment firm. On this website you can find out more about his life, work and experience.