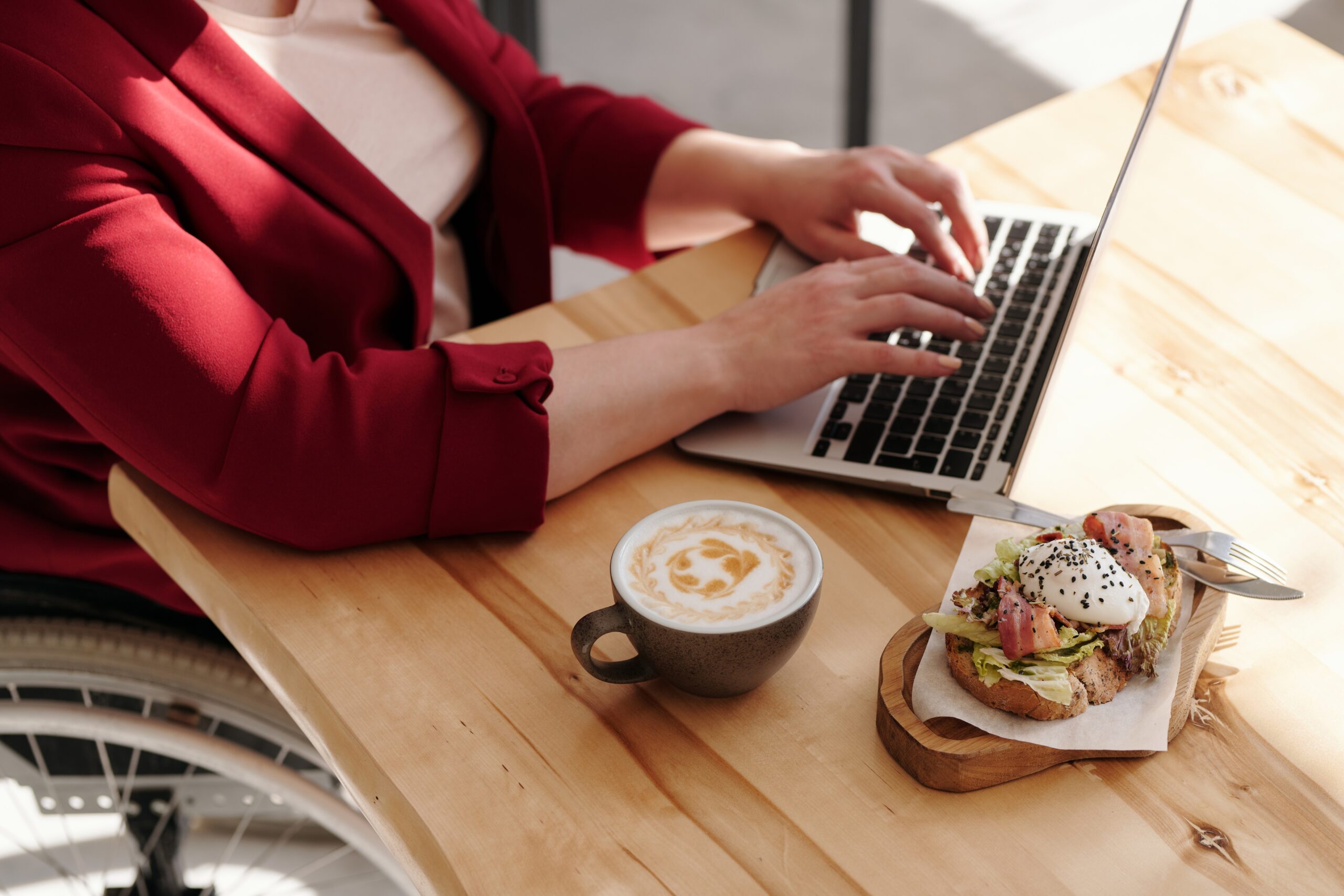 10 Nov

Inclusivity and diversity are now essential for business success

There are myriad reasons why a truly inclusive and diverse workplace is worth striving for – for both employers and employees. And for employers, promoting these important aspects of a successful workplace with inclusivity and diversity strategy goes further than simple people management. An inclusive office environment or workplace is one in which every individual employee is valued and feels valued.

So, what does it mean for employers to create this kind of work environment and is following the basics enough?
Why every employer needs an inclusivity and diversity strategy
Every person deserves the opportunity to spend their working life in a safe, accepting and inclusive environment. Employers have a moral duty to provide this and ensure the work environment allows every worker to reach their potential, no matter their background or individual circumstances.
Inclusive workplaces are more than a place for employees to feel comfortable, though – they are vital for business success in today's market. If the corporate sector and the wider labour market truly embrace and implement diversity and inclusion, then everyone benefits at every level.
Inclusion and diversity are often used almost interchangeably, but there are important if subtle, differences between the two.
Diversity in a work environment focuses on recognising and working with differences in individual employees. It's also about understanding the benefits of ensuring that the workforce comprises of a truly representative range of decision makers and opinions. In addition, the workforce should represent the organisation's customer base too.
Inclusion in the workplace concerns valuing each person's difference and using these differences to ensure the environment allows everyone to thrive without conforming to one mode of thought or work. Employees should feel like they belong without the pressure to be the same as everyone else. And their contribution should matter, whether they are disabled or not, regardless of their background, personal circumstances, or identity.
People management is complex and bespoke
Employers must grasp the fact that it's not feasible to have a one size fits all people management style. This approach can't ensure that the right kind of balance of fairness and equality are in place.
UK legislation formally names certain differences between individuals "protected characteristics." The characteristics are named in discrimination legislation and are designed to protect employees from biased or unfair treatment by their employer. The characteristics are:
Disability.
Age.
Gender reassignment.
Civil partnership and marriage.
Race.
Belief and religion.
Sex.
Sexual orientation.
Whether it's deemed indirect or direct, the consequences of discrimination can be damaging to the employee. They can:
Negatively impact the employee's wellbeing, their work performance and whether they even want to work for the employer at all.
Adversely impact the chance of a promotion or career advancement.
Waste the employee's potential and hold back their potential by the employer ignoring or failing to recognise them.
Cause the employer to end up paying financial settlements and compensation to employees who make claims of discrimination.
What does an inclusive organisation actually look like?
There has been some improvement in diversity in the workplace over recent years. However, this is extremely variable across different companies and sectors. It is now clear that to only focus on diversity isn't enough.
For example, boosting the diversity of recruits doesn't go far enough to fight the systemic problems still inherent in workplaces. On its own, it cannot face down the exclusionary culture that is rife in so many sectors and companies, nor can it deal with the negative impact of personal bias.
Employers should, of course, include diversity when making hiring decisions. However, it doesn't guarantee that each employee automatically accesses the same experiences or opportunities in the workplace. This is where inclusion can make all the difference in driving diversity to make wide-ranging, systemic changes for the better.
As business leaders, we should want to create a workplace that empowers individuals, drives their creative thought and empowers them to work at their best. We now know that diversity on its own isn't enough, and inclusion is necessary to drive the workplace success we want to see.
Putting it into practice in the workplace
At a psychological level, we all try to understand where we fit when it comes to our social environment. It's exactly the same in our place of work. We spend a lot of time scanning the environment and assessing our worth.
We want to feel included, heard, accepted and valued by our managers, our peers and the organisation at a wider level.
A properly inclusive company actively supports employees while encouraging their differences. They want their workforce to thrive in their jobs, and to achieve this, and managers must employ strategies to smash the barriers that still exist for inclusion.
Data analysis should be the first step in order to gain a useful perspective on the current status of the workplace. The research should aim to find out how employees perceive the inclusivity of their surroundings.
There are many ways for companies to gather this information, and while this would need many more words to include all the relevant detail, here is what I suggest as a starting point. Companies should:
Carry out research to measure people's own perceptions of the inclusion of their workplace.
Revamp any existing surveys or research projects to absorb relevant questions on inclusion and diversity.
Use any existing data, such as past engagement surveys, as extra data. The chances are they will already include something relevant to inclusion.
Plan employee feedback sessions that allow individuals to express their true thoughts about the environment.
Include diversity and inclusion strategies into all values, visions and existing company strategies as standard.
Use frameworks to guide people's behaviour surrounding inclusion and diversity actively.
Ensure managers fully understand the importance of prioritising diversity and inclusion, even during the most challenging times.
Avoid any bias and ensure that targets and priorities are implemented only based on objective data rather than anyone's personal opinion.
Develop bespoke diversity training.
Ensure the recruitment process is free from bias.
5 areas of focus for employers
Inclusivity is directly linked with employee satisfaction levels. Impacts absenteeism, creativity and levels of production and is in the interests of both employers and employees to implement.
The CIPD specifies five main areas of focus for employers to do just that. They are:
Employee behaviour.
The capability of line managers
Quality of senior leaders
People management policies and strategies.
Organisation's values, culture and climate.
Employers, business leaders and organisations must also have crisis plans that do not lose sight of inclusion and diversity. These issues do not become less vital even in times of great challenge.
We've seen this in the last couple of years of dealing with the pandemic. COVID-19, of course, presented employers with all kinds of problems and challenges. They must retain everything they have learned and put a plan in place for any potential future disruption.
During the height of the first UK lockdown in May 2020, the Equality and Human Rights Commission issued guidance for employers, which is useful although not binding. In the UK right now, life is returning to a semblance of normality, which means people are back in the office for the most part.
However, employers must ensure they are aware of the needs of their workforce and that they will change during prolonged periods of uncertainty.
What are the business benefits of diversity and inclusion strategies?
There are essential business benefits in taking inclusion and diversity seriously. The major benefits for employers are the positive impact it has on their corporate reputation and that it draws the most talented employees when they recruit.
A company's corporate reputation used to be mostly down to corporate responsibility (CR or CSR), which began as a focus on the environment. However, it's widened out now to include diversity and inclusion as well.
The external image and reputation of a company cannot be underestimated, and it's particularly important when it comes to recruiting the highest level of talent – and ensuring they want to stay.
Research on the 'psychological contract' demonstrates that people want to work for employers committed to their employees and their community. People want to know that the business they work for cares and will value them and their peers.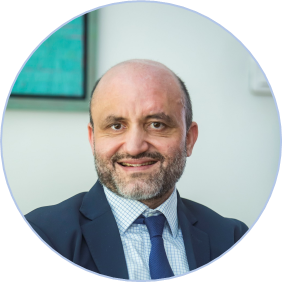 Rouzbeh Pirouz is Co-Founder and Senior Partner at London-based Pelican Partners, a real estate and private equity investment firm. On this website you can find out more about his life, work and experience.