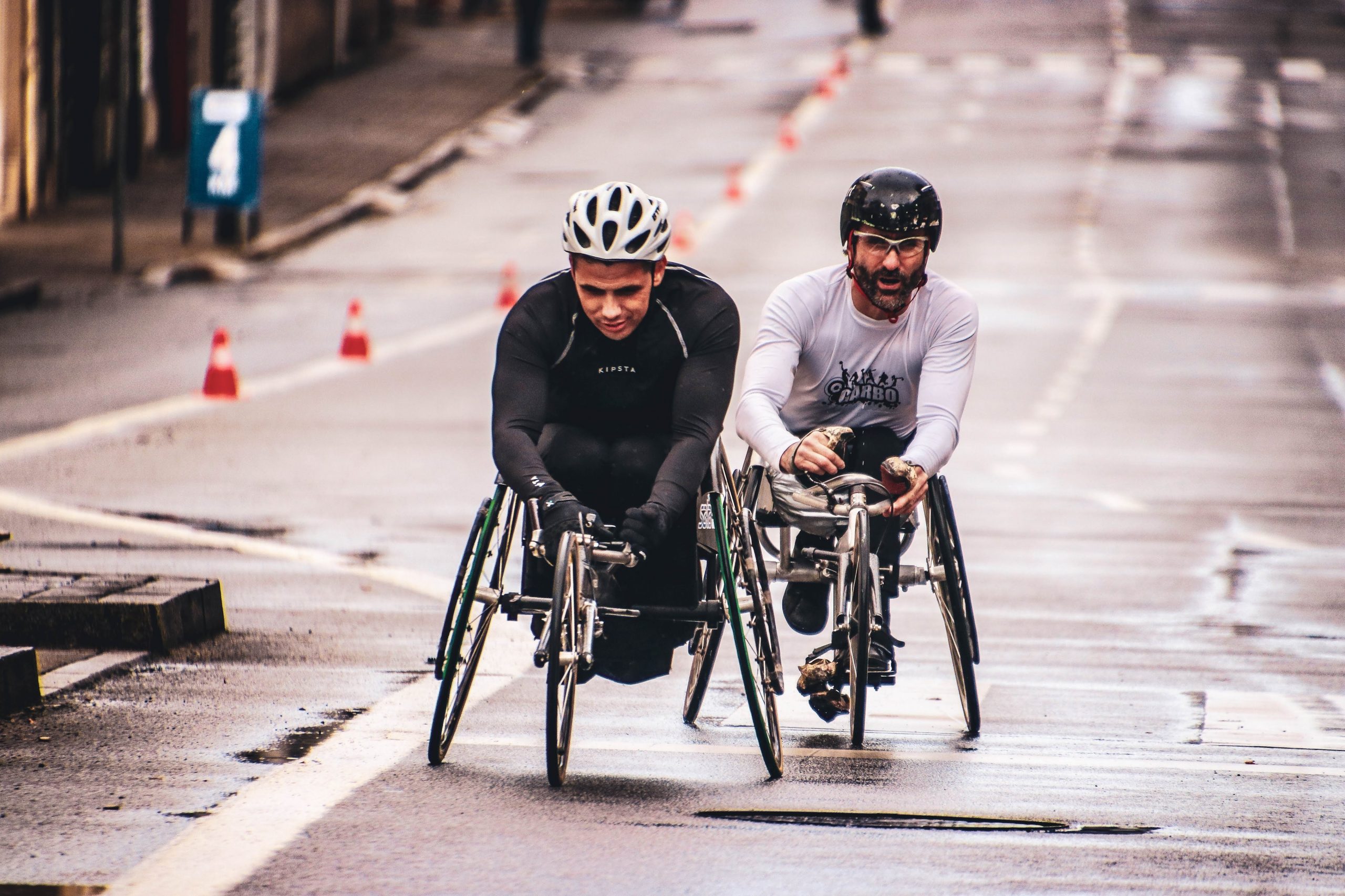 19 May

What we can learn about resilience from the disabled community during this pandemic

COVID-19 has presented the world with many challenges. From how to keep the global economy afloat through unprecedented national lockdowns to the challenge of adapting an offline world completely online, there's much we can learn from the last 15 months.

The pandemic has shown clearly and consistently just how quickly major infrastructure and systems can adapt when the will to do so is there. How we work has changed beyond measure since March 2020. Millions of people around the world have shifted their entire work life online, including meetings, networking, teamwork and creativity. And it has worked, for the most part.

An unanticipated side effect from this shift to a virtual world has been felt by disabled people everywhere. And for the disabled community, living outside of what the ableist world considers 'normal' is something that they're used to.
How the disabled community have been impacted by lockdown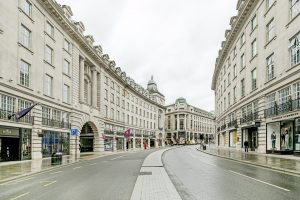 Plans for the workforce in the UK to go back to the office have been set back on a number of occasions. We have endured three successive waves of COVID-19, with the most recent national lockdown implemented just after Christmas 2020.
Five months later, and with a relatively successful vaccine rollout under our belts, lockdown is lifting. What does this mean, then, for disabled people? Assuming businesses soon demand that employees return to the physical work environment, what happens to the millions of disabled people who have found their world opening up during lockdown thanks to increased online accessibility?
Many in the disabled community have found remote working conducive to furthering their career and to making their everyday life easier and more equal. Remote, online and virtual workplaces and online courses have, quite simply, allowed many disabled people to take part more meaningfully in society as a whole and in the workplace.
The elimination of the burden of commuting for the physically disabled, along with the flexibility of managing workloads around the demands of a disability have led to increased work satisfaction and profitability for the company. Disabled people being able to set their own hours, to work flexibility and for other assistive tech, such as written messages during meetings and controlled background noise, have all made life a lot easier.
And for the disabled community who were already working remotely before the pandemic, lockdown measures have actually made them feel far more included than before. With the entire population forced to adapt their day-to-day life during the pandemic, there has been a move to equality for disabled people that just wouldn't have happened otherwise – at least not in the same timeframe.
Mainstream employment presents accessibility barriers to the disabled community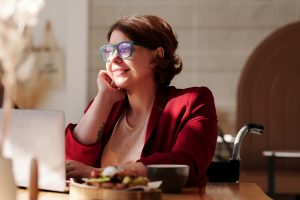 While the pandemic has shown, therefore, how quickly employers can change accessibility when necessary, the truth is that the way we work has needed to change for a long time.
Mainstream employment has largely failed to address the needs of disabled people. Of course, there are exceptions, but overall, I think it's fair to say that mainstream employment has not been flexible enough or inclusive enough of disabled people. And while the pandemic has ushered in a new era of flexible working, not only might this only be temporary, but it doesn't help disabled people who have either lost work or have been shut out of employment for their whole life.
Around 14 million people in the UK have some kind of disability and roughly twice as many disabled people are out of work compared with non-disabled people. This disparity exists largely because of outdated assumptions and prejudices held by employers and society in general. There is an assumption that just will not die that disabled people are less suitable for a job. So, it's not about lacking skills or knowledge or aptitude, it's a lot to do with simple prejudice.
We live in a largely ableist society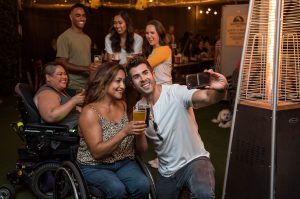 The ableist society in which we live forms often impenetrable barriers for disabled people who want an equal footing. And while employers are officially expected to make what the Government calls 'reasonable adjustments' to accommodate disabled people, the reality is many businesses don't. There is a perceived high cost, not only in monetary terms but also the time it would take, in adjusting a workplace for a disabled person.
And yet the pandemic has shown that mountains can be moved when necessary. When it came to ensuring accessibility for the general populace, businesses found that they could, after all, fundamentally alter the way people work. Hopefully, this pandemic has shown that there is no such thing as 'normality' and striving for this imagined state is exclusionary and unnecessary.
Disabled entrepreneurs are on the increase, and this is not only because the disabled community naturally has a lot of potential and talent. It's also because it's way for disabled people to circumvent the unnecessary barriers put in place by society and employers, It's one way to manage their own work practices in order to work around their own disability without discrimination or being penalised. It's a way for disabled people with plenty of education, knowledge and innovative business ideas to force the world to focus on their achievements and not their disability.
I am a huge supporter of disabled entrepreneurs, and always will be. But I also want to see fundamental and wide-ranging changes across every business sector in the wake of the pandemic. We know now that it is possible to accommodate those who may need to work remotely. We know that video calls are a decent replacement for meetings and client conversations. So, we shouldn't remove these in a misguided bid to get back to 'normal'.
The resilience and flexibility of disabled people shines through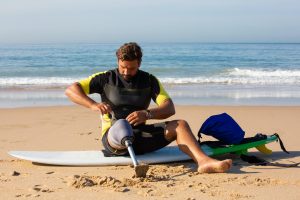 Our disabled communities are already resilient and flexible. They have had to be, in a world where every step forward in terms of accessibility is hard won and long fought for. Disabled entrepreneurs, company owners, self-employed and employees across every sector, flourish despite the difficulties in living equally.
The pandemic has given the wider world a chance to experience some of the restrictions that disabled people live with every day of their lives. Being shut out of the physical world by the virus has obvious connotations with the way disabled people are often shut out of their chosen interaction with the physical world too.
At the time of writing, the UK is loosening some of the biggest restrictions from lockdown. As this continues and the vaccination programme comes to an end, I hope that employers will take this once in a generation opportunity to restructure the way they work and the way they expect employees to work.
With a mix of remote and in-office working and a continuation of the video conferencing that has served us all so well during lockdown, there is no reason why the UK's corporate sector cannot be more accessible for the disabled workforce on a permanent basis.
There is a pressure for society to go back to normal. But for many disabled people, this normality was frustrating at best and exclusionary at worst. It's time now to actively listen to the disabled community. They are expert in resilience, in flexibility and in finding new ways to work around old problems. If this happens, perhaps we can create a new normal between us that serves everyone,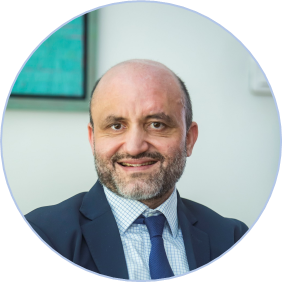 Rouzbeh Pirouz is Co-Founder and Senior Partner at London-based Pelican Partners, a real estate and private equity investment firm. On this website you can find out more about his life, work and experience.